Applications & Technology
eClosings & eMortgages
Auto-certification made easy

Find out how to self-service auto-certification issues/questions.
eClosings and eMortgages take the home mortgage process digital. These tools can help improve data quality, increase operational efficiency, and create a superior experience for the borrower.
This page provides valuable resources for both lenders and servicers working with or onboarding electronic mortgages and closing processes. Learn about the potential benefits of eClosing and eMortgage and find information to help you implement a digital mortgage process in your organization.
Go digital and discover the potential benefits eClosing and eMortgage can offer. Learn more. 
Growth of eNote deliveries to Fannie Mae  
Take the home mortgage process online. Contact us to learn why more lenders are delivering eNotes to Fannie Mae each year and how you can become part of an industry shift as lenders use technology to streamline their loan process and offer a better experience.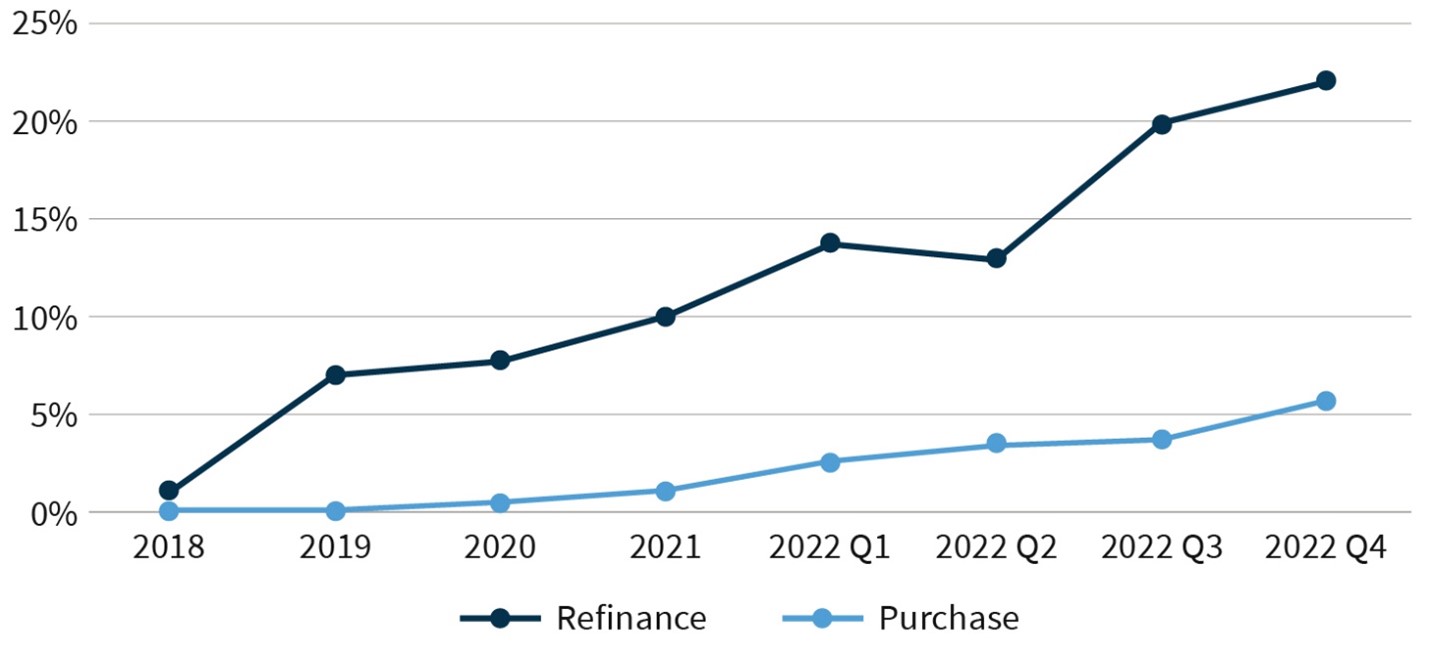 Save time
Using digital mortgage technologies can help lenders reduce cycle time from closing through delivery and funding.
Streamline processes
Lenders can benefit from operational improvements associated with generating and managing paper closing documents.
Improve data quality
eClosings and eMortgages can improve data quality and eliminate errors caused by missing documents or signatures in the closing package.
Empower borrowers
Digital mortgage tools can make it easier for borrowers to access their loan documents prior to closing.
Integrate with the MERS® eRegistry
eClosing Overview
Electronic closings can occur in different ways. Take a closer look at two digital closing scenarios: hybrid and full eClosing with remote online notarization (RON).
Discover eMortgage
Explore interactive content to find out how lenders, title companies, warehouse banks, and real estate professionals are all using eMortgage to better serve their clients.
Unlocking the power of eNotes
Learn how leveraging hybrid eClosings can improve the borrower experience and discover the efficiencies eNotes and auto-certification can offer.