Kilpatrick Woods — Workforce housing in the Northeast
Summary
Kilpatrick Woods will be a community of 241 high-end, factory-built, single-family homes within the city limits of Hagerstown, Maryland. The pricing for these homes will range between $181,000 (2BR) and $223,000 (4BR), and the homes will be marketed to first-time homebuyers with incomes at 80-120% of the Area Median Income. Civil servants and employees lured to the area due to the growth in warehouse and distribution jobs are currently shut out of the housing market, a problem this community aims to solve.
The city of Hagerstown is experiencing significant job growth in the warehouse and distribution sectors, anchored by the North Point development four miles from the site. The North Point development could generate 1,500 new jobs. In addition, the housing market is facing an acute market shortage, particularly at entry-level price points. No new construction within this price range is currently taking place in the area. Kilpatrick Woods will fill that gap with quality affordable manufactured homes for moderate-income individuals and families.
MH Advantage®-eligible homes are gaining traction as an affordable alternative to site-built construction.
Site overview
241 MH Advantage-eligible homes on 5,000 sq. . lots surrounded by green space.
Amenities include a clubhouse, nature trails and playgrounds.
Integrated with the city's street grid with public roads.
Ease of access to I-81, public schools, public transit (.3 miles) and businesses.
Enterprise Green Community certified.
Site location and aerial view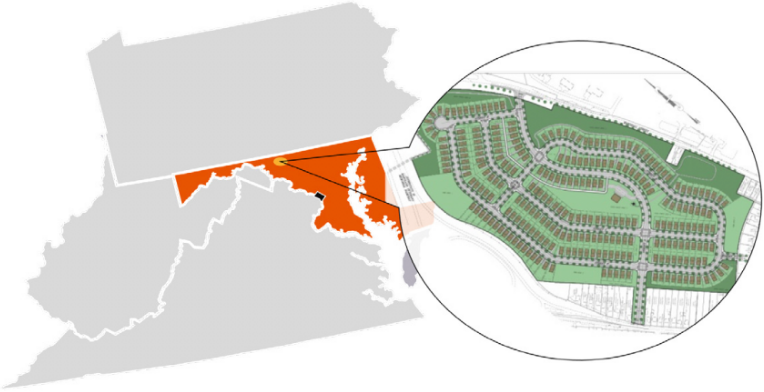 Development team
The subdivision will be developed by PB Hagerstown, Next Step and a partnership of the following 3 firms: a finance company, a general contractor and a factory-built advisory.
Key takeaways
For any unique real estate development project supporting low- to moderate-income homeownership opportunities, multiple sources of funding are often necessary to finance the acquisition of buildable land and the construction of the single-family homes.
In addition, one of the keys to assembling a coherent project plan for a development leveraging manufactured homes is ensuring detailed knowledge of the construction and regulatory processes. For Kilpatrick Woods, the team leveraged the expertise of MH Advisors, a D.C.-based advisory services group focused on issues in housing finance. This collaboration ensured the development team was aware of and could anticipate any differences in the home construction process that might impact the project's bottom line
One of the four model offerings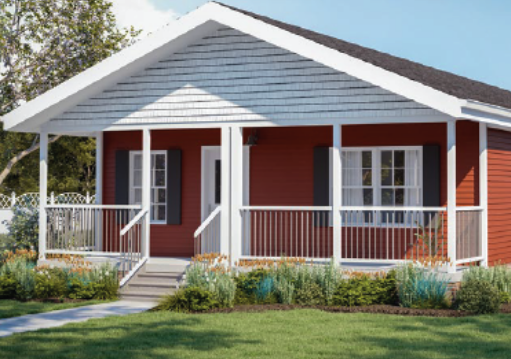 One of the four model offerings