Jamie Lane — An innovative solution to address the affordable housing shortage
Summary
The Housing Land Trust (HLT) of Sonoma County, California, was looking for innovative solutions to address the shortage of affordable housing in disaster recovery and high-cost areas. They found that an MH Advantage unit could address their affordability and construction needs in a number of ways. Through a project called Jamie Lane, they leveraged MH Advantage homes and the community land trust model to create new affordable homeownership units in this high cost area. 1 Local, state, and national partners have come together to make this innovative strategy a reality in Cotati, California. The HLT is currently exploring the potential to replicate this model to create an additional 22 affordable homeownership units in the City of Petaluma, California. The community is located in the North Bay sub-region of the San Francisco Bay Area, 37 miles north of San Francisco.
HLT has chosen the MH Advantage-eligible homes for three main reasons. First, the prefabricated product brings decreased costs of construction. Second, the homes are designed with features comparable to site-built homes, thereby minimizing neighbors' concerns about stylistic fit within the neighborhood and on-site disruption during construction. Third, the manufacturing process reduces the overall time needed for construction.
As a result of the layering of the different subsidies, the homes will be sold "at cost" with a maximum sales price of $391,000.1
Builder
Renew Now Homes is a California-based manufactured home builder that participates in Fannie Mae's MH Advantage program and has experience delivering MH Advantage-approved manufactured homes in Sonoma County.
Partners
HLT of Sonoma County partnered with Renew Now Homes, the county and CalHFA.
Key takeaways
The city recognized the need to preserve long-term affordability and allowed parcels of land to be donated to HLT for the stewardship of affordable housing. By combining the community land trust model with a cost-efficient home, the city is getting a deeply affordable product without compromising on quality, while also helping to achieve multiple regional housing production goals.
Replicating the model
HLT of Sonoma's goal is for other community land trusts (CLTs) to leverage this model as a prototype for affordable homeownership that targets disaster recovery areas, communities with limited land supply and/or underutilized land (including infill parcels), and places where high labor and construction costs make it difficult to build housing. HLT is currently seeking to replicate this program in the City of Petaluma in Sonoma County. The city is in the process of identifying land and funding, and HLT will employ the same team, methodology and products to rapidly bring innovative, affordable homes to this community.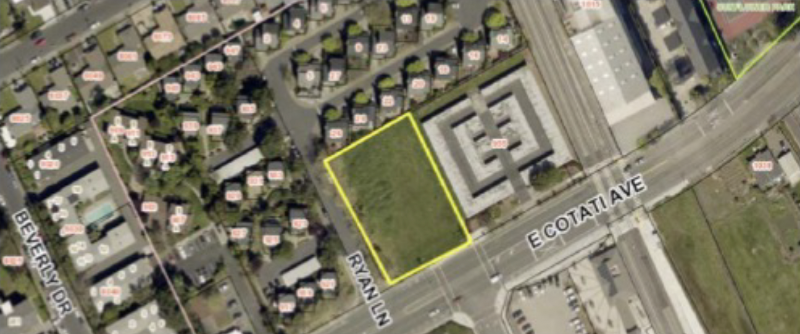 Front elevation of proposed homes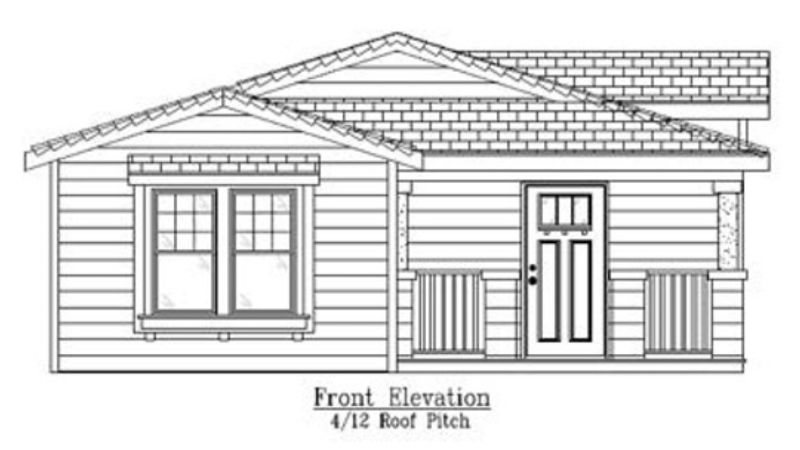 Rendering of a comparable Renew Now home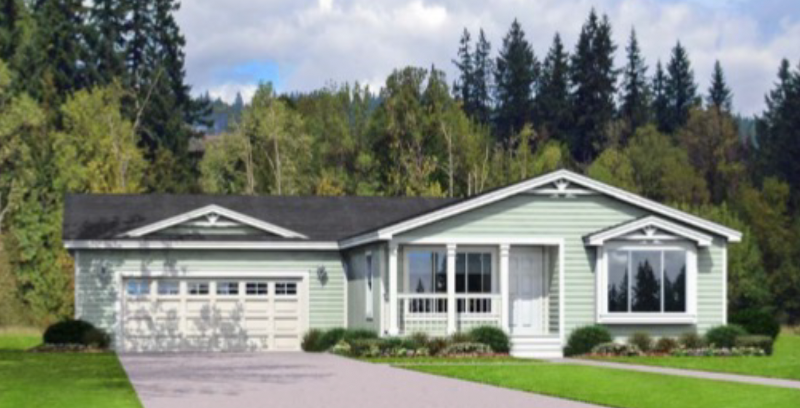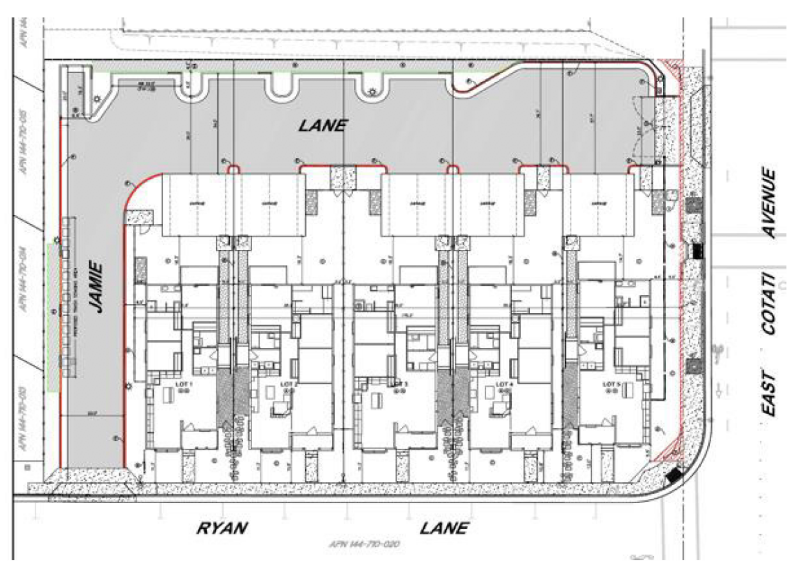 1 Dev Goetschius, Cali Slepin, and Julian Tucker, "A New Approach for the Rapid Production of Affordable Homeownership Opportunities: Manufactured Homes + Infill Sites," Housing Land Trust of Sonoma County, accessed July 6, 2021, https://www.fanniemae.com/media/38676/display.