Grant a User Access to an Application

Note: The Technology Manager Virtual Assistant can walk you through the end-to-end process for creating up to five new users at once and for granting application access. Using the Virtual Assistant, you can also duplicate a list of applications to which one user has access in another user's profile and grant that user access to the same set of applications.
This job aid explains how to enable a user's access to a specific Fannie Mae Technology application using the traditional Technology Manager process.
From the dashboard, click the

Manage Users

link.


The Manage Users screen appears. Select the Active radio button, then click

SEARCH

.


Narrow your search results by inputting additional details into one or more of the search fields. Depending on the search terms used, multiple users may be found. 


Select the desired user record. The profile Information for the selected user record appears. Click the Available Applications tab

.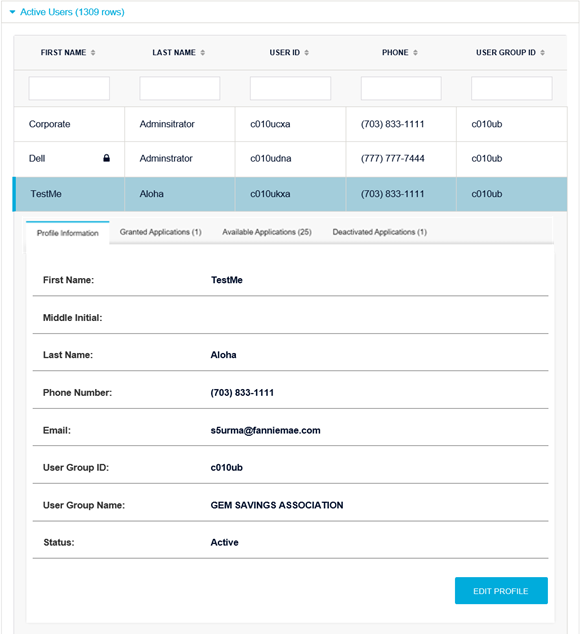 Select

the application you want to assign to the user, then click

MANAGE ACCESS

.


The Set Up User Access screen appears.  In the Roles section, select the role(s) you want to assign to the user, then click the  Add Arrow button.

Note:  If the Roles section does not appear on the screen, you can proceed to the next step.

In the Data Folder section, select which data folder(s) the user will be able to access, then click the  Add Arrow button.


Click

SUBMIT

.
A confirmation window appears.  Click

CONTINUE

to save your changes.